How to Succeed with Smart Technology Platforms in Multifamily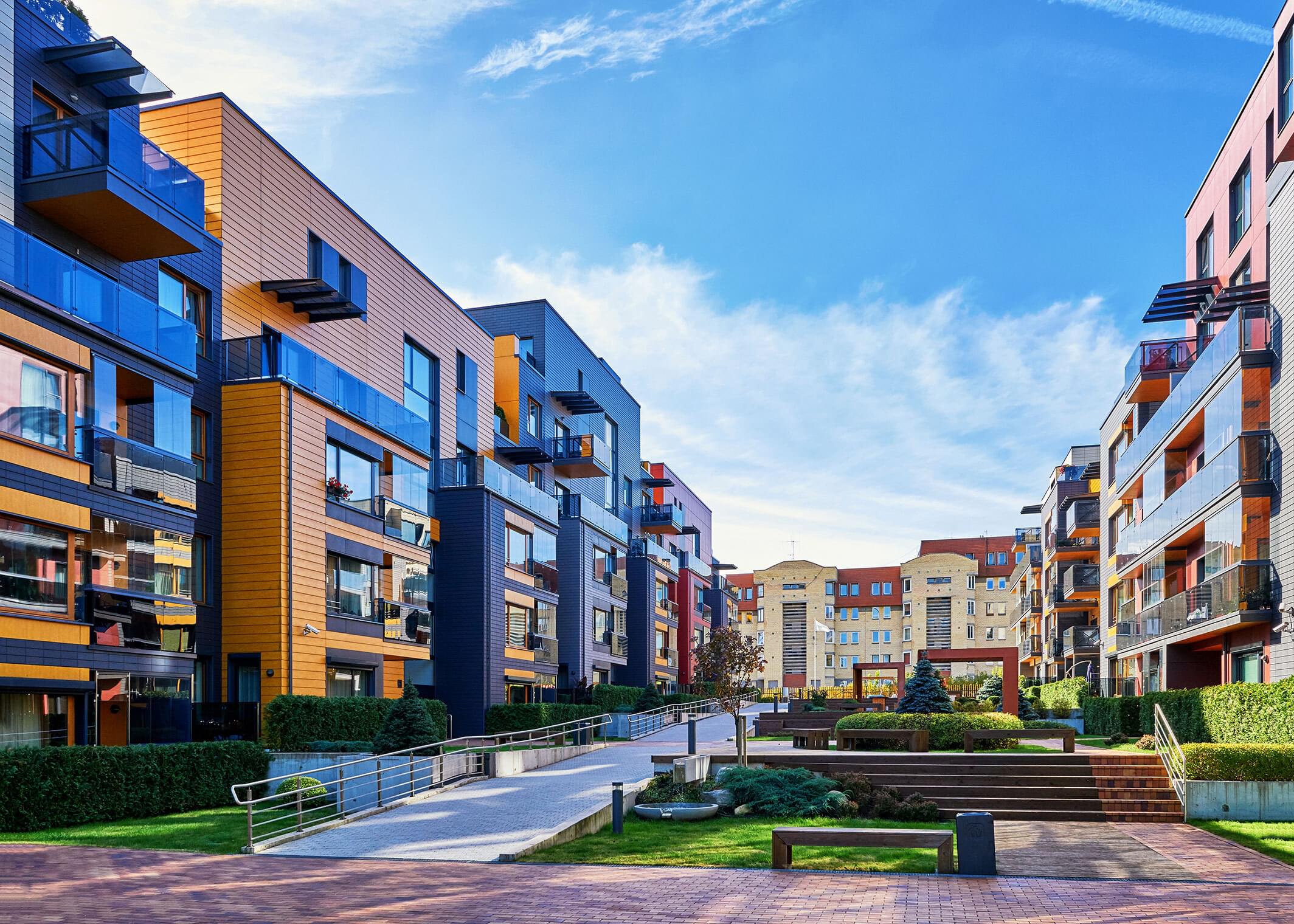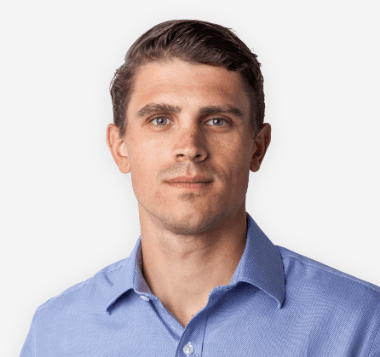 We sat down with company CRO, Ned Murphy, for a chat on smart technology platforms in multifamily. Topics discussed include why they've become so popular, keys to succeeding with them, and a foundational component that many providers overlook.
Can all multifamily properties benefit from adopting smart technology platforms, or is the value seen mostly in a particular kind of property?
All multifamily properties can benefit from adopting smart tech. If we think about smart tech for more than just the apartment and we think about it for the entire community - access control, sensors, devices, all of it - it allows the building to enhance operation beyond just the unit. I would say it can benefit the entire multifamily market, from low-income housing all the way up to your A-class, high rises in Manhattan, and in all building styles: garden, single family, podium. There's a lot of range and I think the opportunity is really broad.

Market rate is where the greatest adoption of smart tech has come because the premium-amenity, rent-lift value proposition plays there. This is the most obvious benefit of smart tech but it's far from the only one. What brings smart tech outside of market rate are the operational value propositions. That hasn't really been cracked yet and there's a really good opportunity there. I think the most obvious way this breaks in is with access control solutions that drive efficiencies and help reduce the amount of personnel necessary to securely operate a building. There are a bunch of different ways you could approach solving that problem.
How does a platform like Salesforce compare to a smart technology platform in multifamily? What can we learn from it?

David Beenfield (one of Level's founders) and I often talk about our days at Salesforce before Level. Salesforce built a platform first, but the solution that made them go was their Sales Cloud. I see Level's equivalent as Smart Apartment, Access Control, Self-Guided Tours, and all the things we associate now with smart communities should sit on top of the same platform, which becomes really powerful. All of a sudden you're getting synergies from controlling customer interactions — in this case the resident — at several points during their customer journey. For example, you provide a prospect with an excellent Self-Guided Tour experience and then you make their move-in experience unique because of the Access Control and Smart Apartment solutions, which also make their day-to-day better during the time when they are your customer. To do that well, you need solutions that aren't disjointed, which is why the platform is key. That's where I see a lot of parallels between Salesforce and Level.

There's a smart tech platform opportunity to get into all these properties, and there are all these different solutions and value propositions and experiences that you can create on top of that and it's really early. We're really early in that evolution.

What are you seeing in the multifamily industry that has generated such a strong demand for smart technology platforms?
I think there's a confluence of things going on that we've seen in other industries. Cloud-based software is becoming the norm. Mobile devices are omnipresent now and their enhancements in conjunction with cloud software have provided a lot of opportunity. Smart homes have become mainstream which has created general awareness with owners — who are also consumers that live in single family homes themselves — that this combination of hardware and software can provide an elevated living experience. Owners are always looking for economical ways to enhance the resident experience and introducing smart tech has become a clear lever they can pull.

There's also been an awakening of how applying smart tech platforms improve the operations of multifamily properties. Covid really forced owners to think, "Can I run a profitable community if I can't have staff on site and I can't come into contact with residents and prospects?" That's another force that has really pushed on this. Multifamily owners have been purchasing technology for decades.
First it was cable and internet from large telecom companies. Then it was on-prem property management software from companies like Yardi, RealPage, and Entrata that evolved into cloud-based software. This is all just the progression technology for businesses over the last 30 years or so. Today, with IoT taking everything to the cloud, access control companies realize that building access features need to be connected to the internet. Essentially, the owner's understanding of what these technologies can do for them has matured.
And, of course, there's the influence of capital. There's all of this cash in the economy and investors are looking for a place to invest. Prop tech for MDU is an obvious place to apply capital and make big, highly profitable businesses that apply these technologies to create value for owners, managers, and residents.
What issues typically lead multifamily owners and developers to look at smart technology solutions?

I think that owners and developers are all looking at smart tech, or are at least aware of it. The issue that drives owners to look at smart tech is that their product has to compete. It has to compete in a market where the competition already has it. It's becoming like the gym amenity back in the day. You had to have it or you wouldn't get residents.

Smart tech is starting to feel a little bit like that. Then, if you're looking at the kind of multifamily owner that develops or acquires and holds, then it's a lot of the same things that all multifamily operators grapple with: how do I keep my operating costs down without sacrificing the resident experience. They don't want to spend more money than they have to on energy. They don't want to deal with things like leaks and other issues that can easily be avoided. These types of benefits are causing owners to adopt smart tech when they develop or acquire new assets or in their standard budget cycle.

How do you define success for the customer when it comes to using smart technology platforms in multifamily?
For the user (resident, property managers, visitors), success is whether it's providing them value and improving their daily routines. That's what success looks like for them.

For the buyer, it's a couple of things. Does it help them generate more revenue in the form of higher rent or ancillary revenue in some form? That's one part of their success. The other one is does it actually allow management staff to operate the building more efficiently (lower utility costs, less damage, less staff)? That's what success really looks like to them. It's whether their NOI improves, which causes the value of their asset to go up.
If implementation is so important, why do providers often overlook it as a selling point and focus more on the flash and features of their platforms?

Smart tech is super flashy, and when products are flashy, you can get away with a lot especially if the person you're demoing to isn't the person who uses the product every day. This leaves an opportunity for people to take creative liberties.

Flash is the easiest and most obvious thing to sell. It gives you the most immediate feedback when you're in a room and you're selling to the customer and they say "WOW!" as opposed to, "Let's talk about our mutual plan again to make sure we're on the same page." One feels like a milkshake and the other feels like broccoli. But in my experience - you have to know when to deploy the flash and when to have the right conversation about the implementation and the details.
I think the reason why implementation is so important here is because these are enterprise solutions. If you don't focus on implementation, you'll get it right 0% of the time. And if you don't get it right, the customer is going to be mad at you- and they should be mad because the provider should see it as their responsibility to set the customer up for success with the technology. We're not here to sell vaporware, toss it over the fence, and then try to move on to the next person. We're here to provide solutions that add value and that we stand behind.

How does Level help multifamily owners maximize their investment in a smart technology platform?
We facilitate their buying and implementation experience really well. At Level the customer journey starts with getting information from the owner or developer about their buildings and business goals. We take that information and design a solution that harmonizes those business goals with the customer's vision for their community. The next step is taking this design and making it a reality. We facilitate device installation, software configuration and integration, and then training to make sure the solutions are adopted. And once we've done all of that, we service and support the solution. To boil it down, we are really good at facilitating that journey. It's a combination of art and science and it requires a lot of reps to dial it in and it's one of the primary reasons our customers like working with us.

To what do you attribute Level becoming an extremely capable facilitator in the implementation of its smart technology platform in multifamily?

I think it's a couple of things. One, David and I got to see what great implementation looked like at Salesforce. If you're gonna do something at the highest level, you have to see it done at the highest level. You have to know where the bar is. Then because we ran so lean in the early years we had to do everything ourselves over and over and over again. And just having to do the actual nuts and bolts of an implementation yourself, you learn it differently than if you describe it and have somebody else do it. So when it came time to figure out how to get a team of people to do project coordination, implementation, training and enablement, and customer support, it was clear how to do it. We were able to say, "This is the logical grouping of this work. This is the skill set and these are the characteristics of people who would be good at this thing." So, seeing it done really well, being forced to do it ourselves, and then being really intentional about how we turned that into a system that would scale is how we've dialed it in.

What counsel would you give to an owner that is considering smart technology for his or her community for the first time?
I would think hard about what you want to accomplish. I'd do a fair amount of research about traditional smart apartment and modern access control providers. Finally, I'd be pragmatic in my selection by asking questions I'd want answers to in order to be in business with someone for 5-10 years.

If you are an owner, developer, or property manager who would like to get in touch with Level, contact us here.
Whether you're working, living, or just visiting,
Experience
life at every level.